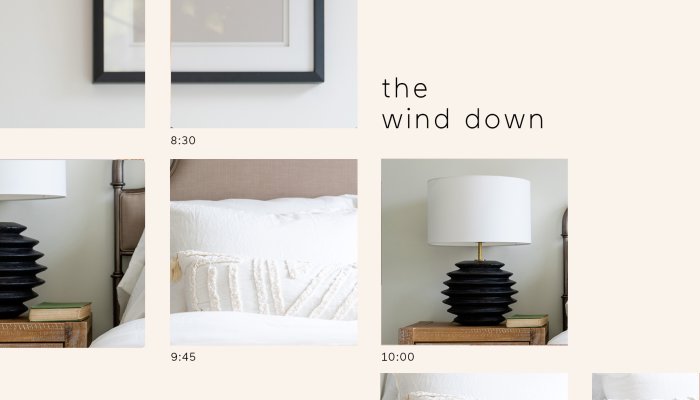 8:30 p.m.: It is Monday evening at 8:30 p.m., and all of my three children are lastly sleeping. The lights in our home are dim as I prep what they want for tomorrow and plan my day: I will make lunch and breakfast, pack luggage for college/work, and many others. I then take my night dietary supplements (magnesium) with an enormous glass of water.
8:45 p.m.: I understand I have never hit all my steps at present, so I get on my treadmill and get one other 3,000 steps in to hit my 10,000-step objective. I accomplished a 30-minute stroll, and I really feel completed and proud. 
9:19 p.m.: I begin my bedtime magnificence routine. I brush my enamel, wash my face, use my crimson gentle wand, take my contacts out, and prepare to wind down.
9:28 p.m.: I seize my water to maintain by my bedside in case I would like it once I get up within the morning. I empty my bladder since I do not wish to get up in the course of the evening.
9:33 p.m.: I take a look at my telephone one final time to take heed to binaural beats whereas I meditate. (Generally I'll take heed to a meditation on considered one of my many apps, however this time I truly wish to simply pay attention and fall asleep.) I replicate on my to-do's for tomorrow and all the pieces that must be finished this upcoming week. I've my eye masks on whereas I meditate and really feel good. 
10 p.m.: I am asleep.
5 a.m.: My alarm goes off as a result of I must get up to nurse my child. I feed her and we snuggle, then I put her again to sleep.
5:45 a.m.: I get off the bed, drink my first massive glass of water, and begin preparing for the day. I get up, brush my enamel, take my contacts off, wash my face, and prepare to work out.
6:10 a.m.: I begin my 40-minute energy coaching exercise.
6:50 a.m.: I am within the bathe by 6:50, able to get my ladies up and prepared by 7:15.